Spanish Tuition in London
I am a Private Spanish Tutor working in London. I offer one-to-one lessons for all levels of students, from absolute beginners to advanced learners.
I have been teaching in London for more than thirty years, often in Central London, but also all over the city.
Students can choose where and when they take classes, including at their office during working hours, at home after work, or at my home-office in Dulwich South London. Classes are completely flexible and can be tailored to suit a students changing schedule.
Please contact me directly if you have any further questions.
Telephone:
020 8761 5129
Email:
Please ask me about classes by phone or WhatsApp!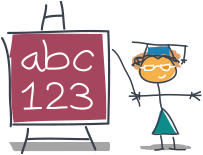 About me
My name is Carmen Espejo. I am originally from Lima, Peru and I have been teaching Spanish in London for more than thirty years.
I have taught a lot of students, each with their own requirements and level of proficiency, and many with busy, changeable schedules. From school children studying for GCSE to professionals looking to improve their Business Spanish.
My work takes me all over London, many students want to take classes at their place of work, usually in Central London, some want to learn at their own home, whilst others prefer a quiet neutral location. In addition, I also teach at my home in Dulwich.
My qualifications are MA equivalent in the UK, and I am also a fully qualified translator and English to Spanish interpreter. For more information on this, please don't hesitate to contact me.

Lessons
Lessons are typically 1-2 hours long and are held at a place of the students choosing. This can be at work, at home or at a suitable alternative location.
Please ask me about classes by phone or WhatsApp!
Tuition Fees
At my home: £23 per hour
At students home/work: £25 per hour
Groups: £20 per hour per person
Special Offer: 10 hours for £190
Your Level
If you are thinking of learning Spanish you may find it is useful to assess exactly what level you are at.
This will give you a better idea of how much you need to learn and you may well be surprised at how much you either know already or still need to learn.
Try this multiple choice test from the BBC:
http://www.bbc.co.uk/languages/spanish/gauge/
Beginners
You may be completely new to Spanish or perhaps you learnt a little at school or on holiday. Lessons are designed to develop everyday vocabulary for use in everyday situations. We will also outline the essentials of Spanish grammar. Through these simple steps we will develop a thorough grounding in the language enabling learners to speak, read and write in Spanish.
Children
As with beginners, building confidence is important in children, for whom learning a foreign language can be very daunting. The course is designed to compliment school studies, particularly GCSE's with a view to exam preparation.
Intermediate
You have some knowledge of Spanish already and you want to improve your conversational skills and brush up on grammar and vocabulary. Lessons would be tailored around what you know already, and building on that through practice in conversation and language comprehension.
Advanced
You have a good knowledge of the language already but you want to improve your skills in specific areas, perhaps to do with your work. Or perhaps you want to travel to or work in the Spanish speaking world in the near future. I teach specific vocabularies such as Business Spanish and Latin American Spanish. Or maybe you just want to polish your existing skills and reach fluency in every day conversation. To take your knowledge to the next level we would develop a course specifically around your particular requirements.

Location
If you live or work within an hours travel from Central London I can teach at your home or office.
I also teach at my home in Dulwich, South London. Click here for a larger map.
Address:
30 Park Court, Park Hall Road,
West Dulwich, London, SE21 8DZ.
Spanish Translation
Translation work often consists of CVs and resumés, legal documents or other business related information.
I can translate from Spanish into English and vice versa, and I am familiar with a wide range of technical, business and legal terminology in both English and Spanish.
I currently charge £40 per 1000 words.
Frequently Asked Questions
If you have any questions that are not answered here please contact me and I would be happy to answer them.
Q. What parts of London do you cover?
A. Usually anywhere within an hour or so's travel from the city centre.
Q. Do you teach groups?
A. Yes, of up to 3 students
Q. How long would I need to get to a conversational level?
A. This can be anywhere from a couple of months to a couple of years depending on the students level and hours tuition per week.
Q. How many hours/lessons a week should I do?
A. Ideally, I would recommend 2 hours a week, however the important thing is to learn regularly, so whatever is possible on a regular basis is good.